Book information
ISBN: 978-1-928341-30-7
Trim size: 230 x 150mm
Binding: paperback
Page count: 402
Imagery: None
Price: R375.00
Genre: Politics
Publication date: September 2017
Description
Africa Rise Up! is the result of papers presented at the second colloquium organised by the Thabo Mbeki African Leadership Institute (TMALI) at the University of South Africa (Unisa) under the theme 'Investing in Thought Leadership for Africa's Renewal'.
Following on from Perspectives on Thought Leadership for Africa's Renewal, this publication raises the bar on the debate about the place of Africa in the world. There is no doubt that a single volume of this nature cannot provide answers to all the myriad challenges that are confronting the continent. However, the well-researched chapters on the various aspects of those challenges facing Africa have provided fertile ground for more academic discourses and interrogations. While many papers were presented at the colloquium, only those that passed the test of standard peer review have been published. The strength of this book lies in its interpretation of the African condition through the lens of African-centred epistemologies.
As Africa continues the search for relevance, influence, peace, progress and stability in a highly competitive global system, Africa Rise Up! interrogates the historical and contemporary forces, agency and factors that combine to affect the location of the continent in the global order. From politics to economics, science and engineering, the contributors to this book argue for a paradigm shift in both theory and praxis of national, regional and continental efforts geared toward the realisation of the much-needed African Renaissance.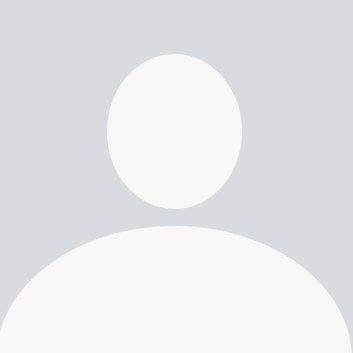 Chris Landsberg is Professor and SARChI Chair of African Diplomacy and Foreign Policy at the University of Johannesburg (UJ) and Senior Associate at the UJ School of Leadership. He is the former Head of Politics and International Relations at UJ. Landsberg was educated at Rand Afrikaans University (now University of Johannesburg), Rhodes University and Oxford University and holds MPhil and DPhil international relations degrees (Oxon). He studied as a Rhodes Scholar at Oxford and is a former Hamburg Fellow at Stanford University in the United States. Previously, he was director of the Centre for Policy Studies in Johannesburg and co-founder and former co-director of the Centre for Africa's International Relations at the University of the Witwatersrand in South Africa. He is a co-editor of seven books, including From Cape to Congo: Southern Africa's Emerging Security Challenges and South Africa in Africa: The Post-Apartheid Era. Landsberg's single-authored titles include The Diplomacy of Transformation: South African Foreign Policy and Statecraft and The Quiet Diplomacy of Transition: International Politics and South Africa's Transition.
Authors:
Chris Landsberg (ed.), Paul Zeleza, John Akokpari, Adewale Aderemi, Lungile Bhengu, Malcolm Wallis, Tidings P. Ndhlovu, Zifikile Phindile Shangase, Alfred Maroyi, Harrison Oluchukwu Okafor, Samuel Oloruntoba, Paul C. Bom Konde, Vusi Gumede, Kosheek Sewchurran, Siphamandla Masuku, Keegan Steyn, Junaid Bedford, Mehul Sangham, Serges Djoyou Kamga, Maty BB-Laye Diakhate, Ferdinand O. Ottah, Anton M. Pillay, Nompumelelo Motlafi.