Endorsement
A giant anti-apartheid veteran, true Afrikaner and patriotic South African … counted among the greatest heroes of the struggle of our people. 
— Nelson Mandela
Book information
ISBN: 978-1-919855-02-8
Trim size: 240 x 160mm
Binding: paperback
Page count:  246 pages  
Imagery: Black & white photographs
Cost: R275.00
Genre:  Biography
Description
What is an intellectual? The term conjures, perhaps, images of armchairs in university studies and shelves packed with dusty tomes; of meticulous research and stringent, challenging argument.
The late Jack Simons lived that life – and many more besides. He was a distinguished academic whose writings on South African history and institutions won international recognition. He was a fearless revolutionary: a man who never compromised the rigour of his research and analysis but who used his findings in the service of the struggle
against apartheid. He was a dedicated teacher: in the classroom, in his own home — and in the military camps of Umkhonto we Sizwe in Angola.
Jack Simons the teacher is the focus of this book. It draws together the affectionate recollections of his students and colleagues and the manuscripts that survive from his various political education lecture series.  It sets those in the context of his life by means of a biographical sketch and the memories of family members.
In material never before published, it frames his teaching in the Angolan camps with extracts from his own diary of the time.
Already advanced in years, Simons stoically battled malaria and spartan food, escaping apartheid air raids by a whisker, as he recorded detailed acerbic — and sometimes extraordinarily prescient — comments on
colleagues, countries and political concepts.
This is not the extensive biography Simons' life still demands, but it provides a wealth of insights — intellectual and human — into the character of a heroic educator and a truly remarkable man.
Comrade Jack sketches the life of the late Jack Simons, an independent-minded Marxist scholar, activist, revolutionary, teacher and hero of the South African struggle. It details his dynamic political lectures in the camps of Umkhonto we Sizwe in Angola and Tanzania. Through his diaries, he reveals the experiences of the people in those camps where he taught, many of whom are in government today.
Forewords by Dr O. R. Tambo and Kgalema Motlanthe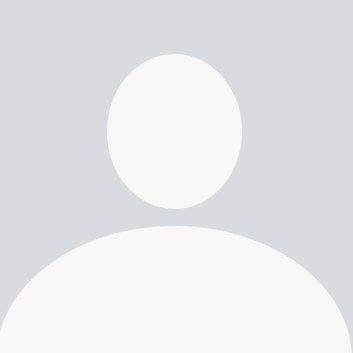 Edited by Marion Sparg, et al.
Marion Sparg is a South African activist, former guerrilla and public administrator.
She was one of the few white women to join Umkhonto we Sizwe (MK), the armed wing of the African National Congress during South Africa's apartheid era. A Sunday Times journalist, she was prompted into action after 32 ANC members and 19 civilians were killed by the South African Defence Force in an attack on Maseru, Lesotho. Sparg spent 1981–1986 in exile where she received training in guerrilla warfare and worked in the ANC's Communication Department on a publication named Voice of Women and thereafter joined the Special Operations Division of Umkhonto We Sizwe.
In 1986, Sparg was sentenced to 25 years' imprisonment on charges of treason, arson and attempted arson. Pleading guilty to all charges, she admitted planting and exploding limpet mines at Johannesburg's notorious police headquarters, John Vorster Square, and also at Cambridge Police Station in East London.
Following the unbanning of the ANC, Sparg was released in 1991 and, shortly after, was nominated to the ANC delegation that participated in an early round Codesa, the multiparty negotiations that led to South Africa's first multi-racial elections in 1994. In the same year, at the age of 34, she was appointed deputy executive director of the Constitutional Assembly, the body that would draft South Africa's groundbreaking 1996 constitution.
Along with Jenny Schreiner and Gwen Ansell, Sparg edited Comrade Jack, a memoir of the late Marxist activist, Jack Simons, who lectured on politics in Umkhonto we Sizwe training camps in Angola and Tanzania.