Endorsement
A truly enchanting story with deep universal truth that both children and adults will enjoy, helping them gain an understanding of how to let go of fear and be a part of a loving connected world.
— Deepak Chopra, Renowned philosopher, international best-selling author.
Educating our children to show love and understanding of themselves and others will change our world. The consciousness of dreams and love far surpasses the consciousness of fear. Lifting someone's consciousness, by even one degree is a very great, great gift. And, for me, it's the most rewarding thing I can do.
— Russell Simmons, Business magnate and philanthropist.
One of the greatest gifts we can teach our children is to love and to let go of fear in their lives – this gives them the freedom to be!.
— Kim Normand Feinberg, Founder/CEO Tomorrow Trust.
Description
Freeing Freddie is a beautifully illustrated tale that captivates audiences through a boy named Freddie and his magical story. Freddie, who lives in a magical rainforest, was enjoying his life frolicking amid the giant trees, lush foliage and flower-flecked meadows. Then, one day, he stumbled and fell, rolled down a hill and became entangled in a massive spider web, which is symbolic of his fears. From there, the story then takes one on a journey as a giant friendly spider – Mr. Cotton – teaches Freddie how to release his fear and weave a web of his dreams.
The book is arranged in a style that helps children and adults gain insight into their own lives through a charismatic, magical story. It is filled with simple methods of self-inquiry that also place value on the environment
During this uncertain time of Covid-19, Freeing Freddie is a perfect book for allaying your child's fears and facing the future with confidence.
A Freeing Freddie workbook and activity book are also available.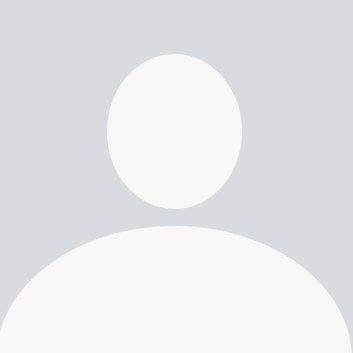 Brett Feinberg was born in 1990 in South Africa. He is a healer and practitioner in consciousness-based health care. He has his triple Reiki Masters, is a Lightarian and Bodytalk practitioner and a qualified yoga teacher. Brent is passionate about empowerring children and youth in order for them to live healthy fulfilled lives. He is a gentle soul who is driven to make a positive change in the world.
Daniel Clarke is a South African-born artist who is self-taught in many modalities. He is an animator illustrator who works on large canvases.
Freeing Freddie is a journey written to raise awareness and funding for the Tomorrow Trust.
The Tomorrow Trust is a South African organisation that, through education, is dedicated to the social development and upliftment of orphaned and vulnerable children who have no chance of realising their dreams. The Trust educates children from age 5, pre-school through university. The truth of e.e. Cummings's proposition that children just need someone to believe in them is the founding belief of the Tomorrow Trust. A belief, working off of a successful model, that has created university graduates from even severely disadvantaged children and has created success stories and active, responsible South African citizens.
Seventy per cent of the nett receipt of sales of this book will go to children's education.