Endorsement:
'Writing about jazz is like dancing about architecture,' observed Thelonious Monk. It's possibly one of the few times he was wrong. Jazz poetry is almost as old as jazz itself. Poets such as Thulani Davis, Langston Hughes and our own KeorapetseKgositsile and Mongane Wally Serote have long heard the patterns of the music and its makers and transformed and re-enacted those patterns in compelling words. Given South Africa's venerable jazz tradition, it's perhaps surprising it's taken so long for more fundis to be tapped for their responses to our kind of jazz. But it takes a special brew of ingredients for this kind of book to come together. You need an inspired guiding spirit, such as editor and jazzwoman-in-words Myesha Jenkins, and you need a vat in which the ingredients can mix and bubble. That's been provided by all those who've opened stages for the music to happen, and most recently by the Orbit under the direction of AymericPeguillan where Jazz & Poetry Nights brought words and music together, each a kind of yeast that helped the other to ferment and rise. You'll find everything here in To Breathe into Another Voice: faithful and fantastical accounts of the jazz life and jazz people as well as reflections on the music as a metaphor for how we live – or, maybe more importantly, how we'd like to live. All you need to do now is open the covers, start reading, and dance joyously about the architecture.
—Gwen Ansel
Book information
ISBN: 978-1-928341-31-4
Trim size: 230 x 150mm
Binding: paperback
Page count: 144 pages
Cost: R220.00
Genre: Jazz Poetry
Contents
Preface
Power in the Music
On being a flower – MakhosazanaXaba
For Bra Ntemi – KeorapetseKgositsile
Old Sof'town – AfzalMoolla
Dudu's Groove – Aryan Kaganof
The Where I'm From – Selome 'Flow' Payne
Jazz Club – Myesha Jenkins
The Sounds of Exile – Barry Gilder
This Thing Called Jazz
Untitled – Connie Fick
Noted – SedicaDavids
For Art Blakey and the Jazz Messengers – KeorapetseKgositsile
Rainjazz on the Dune – Harry Owen
Applauding the New – Myesha Jenkins
Jazz – MakhosazanaXaba
A life in pieces – Ayanda Billie
Swing in D minor – Richard QuazRoodt
Jazznight/improvisations/urban vibes – Frank Meintjies
Genesis – KabeloMofokeng
Nostalgic Jazz – XithaMakgeta
My Grandmother's Hymn – MthunzikaziMbugwana
Mercury/quicksilver – Bernadette Muthien
Self-Medication – Richard QuazRoodt
They Make the Music
Brass – XabisoVili
The now generation – MoAfrika 'a Mokgathi
Coming out of the closet – Connie Fick
arid – VangiGantsho
Presence of a Master – Myesha Jenkins
Them Jazz Cats – MoAfrika 'a Mokgathi
hey music man – Natalia Molebatsi
Elegy for Jazz – PhillippaYaa De Villiers
For Gloria Bosman – KeorapetseKgositsile
Some of Them were Special
bhekimseleku remembered – Eugene Skeef
Songbird Traveller – Lebo Mashile
Home Tones – MalikaNdlovu
A poem for Lesedi – Percy Mabandu
In Gentle Light and Heavy Tones – LeratoRatoKuzwayo
Acknowledgement – KeorapetseKgositsile
A Love Supreme – MphutlanaWaBofelo
Coltrane's Lap – Steve KwenaMokwena
Playing to the Wall – John Forbis
This Blues Thing is Us – K Kgale Re TshwenyehaMphutlanaWaBofelo
Miles – John Forbis
So That Light Would Be There – Ayanda Billie
Portrait of a Cow – Percy Mabandu
MrFunkDaddy – LeratoRatoKuzwayo
Voice – Frank Meintjies
Abdullah's Top To Bottom Dollar – Allan KolskiHorwitz
Memory of Dollar Brand/Abdullah Ibrahim – Connie Fick
Sikade – LeratoRatoKuzwayo
Tribute to ZimNgqawana – ZaheerKarolia
Is it jazz? – Roux Wessels
Kippies – Steve KwenaMokwena
Horn Screaming – Ayanda Billie
Zimasile – Frank Meintjies
Ways of being free
Steve Newman
AndileYenana
YonelaMnana – PhillippaYaa De Villiers
your song – Natalia Molebatsi
Double shot – Richard QuazRoodt
All About Living
Rhythm and blues – Noleen Morris
Sax seduction – Lamelle Shaw
Memories of Mannenberg– MakhosazanaXaba
@ Sam's Tavern – Icebound Makhele
at the jazz club – Raphael D'Abdon
It's all that Jazz – Mandy PoeticianNdaliso
Thirsty waters – LatiMatjeni
I wish I had known Bob Kaufman – Gary Cummisky
Song – KolekaPutuma
EkVerlangna Jazz
I Miss Jazz (English) – Diana Ferrus
I Am In A Jam – Derrick Newson
the day you left – VangiGantsho
Endless Highway – Myesha Jenkins
If only – SisaNkosi
A Lesson in Poetry Women and Jazz Men – Lebogang Nova Masango
That Tune – MoAfrika 'a MokgathimZantsi
LeTSdANCE– Linda Ndlovu
There is a train – MakhosazanaXaba
Cassandra Wilson will Sing – KeoropetseKgositsile
Instrumental – Harry Owen
Giving in – Sarah Godsell
Contributors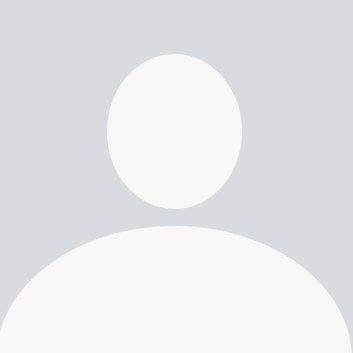 Myesha Jenkins was a pioneering poet and activist who was born in San Francisco, California and moved to South Africa in 1993.
Jenkins was an anti-apartheid activist for years before moving to South Africa. She was a founding member of the Feela Sistah! Spoken Word Collective, which she formed in 2003 alongside poets Napo Masheane, Lebogang Mashile and Ntsiki Mazqai. From 2011 to 2016, she produced the radio series Poetry in the Air and more recently curated a podcast series called Myesha's Memoirs – Living with Jazz and Poetry.
Jenkins published two poetry collections, Breaking the Surface in 2005 and Dreams of Flight in 2011, and her work was anthologised in a number of other collections. In 2017, she edited the collection To Breathe into Another Voice: A South African Anthology of Jazz Poetry. In 2013, she received the Mbokodo Award for Women in the Arts in the Poetry category.
Myesha Jenkins died on 5 September 2020 at 72 years of age.